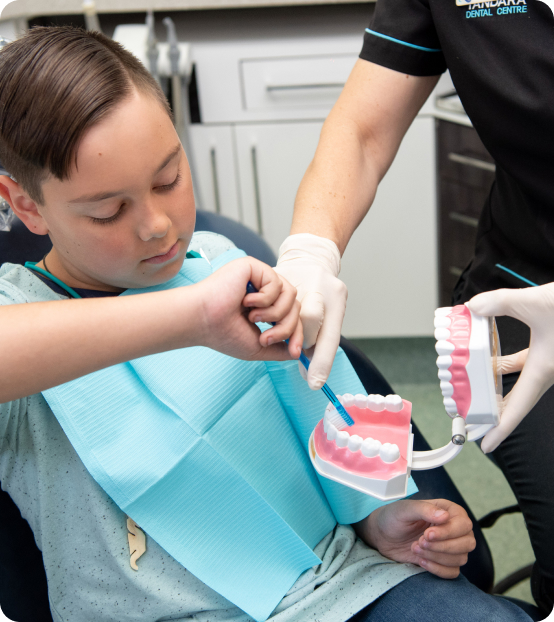 Children's Dentistry

in Gosnells
Help Your Child Learn to
Love the Dentist!
At Tandara Dental Centre, we are highly passionate about helping your child experience optimal oral health and achieve a bright, healthy smile!
One of the first steps in ensuring that your child enjoys the best oral health possible is helping them feel comfortable with seeing the dentist.
Going to the dentist shouldn't be scary or painful for your child. We want their visit with us to be something they look forward to!
How Can I Prepare

My Child for This First Visit?
1

Discuss what to expect

Talk to your child about their first dental visit, in words that they can understand. Keep in mind that painless child dentistry is the goal for your child. Many of your child's visits to a physician have involved shots, so it's understandable that when you use the term "doctor," your child may be apprehensive.

2

Read a book

Consider checking out a library book about a child's first dental visit. "The Berenstain Bears Visit the Dentist" and "Show Me Your Smile! : A Visit to the Dentist (Dora the Explorer)" are two fantastic examples that use characters that your child may know and love.

3

Stay upbeat

Keep positive when talking about your dental visit. We recommend saying very little, so your child has no preconceived ideas. Remind your child that the dentist will be very gentle and wants your child to have a positive experience here. If you expect your child to like their first visit to our office, then most likely they will. Remember the power of positive thinking!

4

Bring a bit of home

Here's another way to help your child feel more comfortable: have them bring their favourite stuffed animal, toy or blanket with them. One of these items will provide security to your child.
Your Child's First Visit
We recommend scheduling your child's first dental checkup sometime between the ages of 2 and 4. At this visit, we don't perform any treatment. Instead, we prefer to show them around and just help them get used to the office.
After a short ride in the dental chair and a look inside of the mouth, we will reschedule them for any necessary treatment such as an X-ray, clean or filling. Making visits enjoyable is one of the best ways to prevent your child from feeling like a trip to the dentist is scary or painful. With routine, preventative care, we can help your son or daughter avoid extensive treatments later.
CDBS Welcomed
Tandara Dental Centre gladly welcomes patients who participate in the Children's Dental Benefits Scheme. This plan provides access to basic dental benefits to children who are eligible.
Other insurance plans are also accepted at our dental practice, and an in-house HICAPS machine makes reimbursement a breeze.
Are you looking for a family-friendly dental clinic in Gosnells? Contact us today to schedule your child's first visit with us!
Are you putting up with the inconvenience of a missing tooth?
Discover a permanent solution for a healthy natural smile in this free Ebook. Enter your details to download the Ebook now.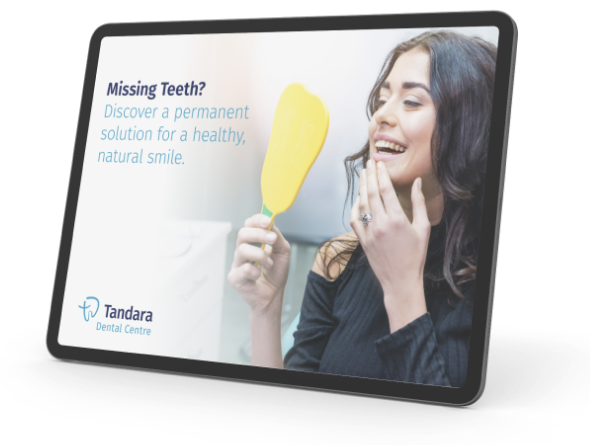 Do you want to discuss this with us?
From providing preventative check-ups to emergency care, our dentists and team offer outstanding care. If you'd like to find out more about sedation and sleep dentistry please contact our practice today!