Quick and Painless

Wisdom Teeth Removal
in Gosnells

If you are currently suffering from jaw pain or discomfort, bleeding gums around your back teeth, bad breath or recurring sore throats, your wisdom teeth are most likely the root of the problem.

Wisdom teeth usually begin developing in the teenage years and may continue into a person's late 20s. This third set of molars may never cause any problems or could require removal due to complications.

Often they can cause pain and discomfort if they are unable to erupt. Crowding of the other teeth may occur as well.

Thankfully the removal of wisdom teeth is a fairly common dental procedure and Tandara Dental Centre is here to make it a quick and painless one.
We Provide a Comfortable and Painless In-chair Experience
We understand that for some, going to the dentist can be an uncomfortable and nerve-racking experience and that a wisdom teeth extraction can sound a little daunting but ignoring the signs can lead to several issues including overcrowding, tooth decay, infections and cysts. This is why we recommend seeking medical attention immediately.
If going to sleep is your top priority while having your wisdom teeth extracted, we can help by bringing our local anesthetist in for a deeper sedation — after all, our name does mean 'rest here'.
A short surgery

For a Lifetime of Relief

It takes only a few steps to finally enjoy the benefits of having your wisdom teeth removed. If you are unsure, you should also seek our professional opinion so you can put this behind you and get to the cause of what is currently causing you discomfort.
1

Book a consultation with Tandara Dental Centre Gosnells.

We will determine if your wisdom teeth are healthy, properly positioned and whether you need them removed or not. After examining your X-rays, we'll discuss what options are available to you, how many teeth need to be extracted and what sedation you are most comfortable with.

2

Schedule a surgery date that suits your timetable.

Our new, extended business hours make it easier for you to fit oral care into your busy schedule — even if it's on the weekend.

3

Go through the surgery

It takes only 1 - 1.5 hours to remove your 4 wisdom teeth. Depending on the surgery and anesthesia you decided to go with, you might need to organise a driver. We'll also go through whether you would like to be asleep for the whole procedure (you won't feel a thing), or local anesthetic where you're awake but it's numb (still won't feel a thing)

4

After the procedure

3 minutes on, 5 minutes off for about an hour or so. Pain medication may be prescribed, or we may suggest taking over-the-counter pain relievers such as ibuprofen or acetaminophen so you feel more comfortable. We have a 24h emergency phone line to answer all the questions and hear concerns you might have after the surgery.
How Much Does

Wisdom Teeth
Removal Cost?

Tandara Dental Centre Gosnells provides you with competitively priced wisdom teeth removal in Perth, as well as general and cosmetic dentistry all under one roof.

We offer a range of payment plans suited to your financial needs. We also accept all Private health funds such as Medibank Private, HCF, Bupa etc. We also accept DVA (Veterans Affair) and Medicare Benefits (CBDS) for children. Walk-in patients are also invited to stop by for their oral care concerns.

The average starting price for 4 wisdom teeth removal before health fund repayments is starting from $1,200 – $1,500.

Cost may vary depending on:
How many teeth need to be removed
The type of extraction that might be required (simple or surgical extraction)
How complex the removal might be
The chosen sedation option (local anesthetic or IV sedation).
A consultation and X-rays have to be done prior to the day of the surgery.
We Provide

Payment Plans

Putting off your wisdom teeth extraction can lead to infections, extensive dental treatments and not to mention — constant discomfort and pain throughout your everyday.

This is why Tandara Dental Centre Gosnells provides you with an affordable dental solution to help restore balance back in your life without emptying the bank.

You can also choose to pay using Zip money, allowing you to choose how to pay back over time and up to 12 months interest-free. Terms and conditions apply, please get in touch with us to find out more.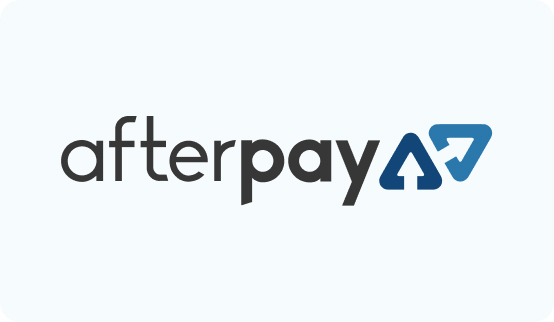 Are you putting up with the inconvenience of a missing tooth?
Discover a permanent solution for a healthy natural smile in this free Ebook. Enter your details to download the Ebook now.
Do you want to discuss this with us?
From providing preventative check-ups to emergency care, our dentists and team offer outstanding care. If you'd like to find out more about sedation and sleep dentistry please contact our practice today!