New Permanent Teeth

Dental Implant Solutions at Tandara Dental Centre

If you suffer from a broken tooth, missing a few teeth, or sick and tired of loose dentures, dental implants surgery might be the right dental solution to get back your natural smile.

Dental implants look and feel just like normal teeth, giving you a permanent and hassle-free solution.

Dental implants surgery is a fairly common dental procedure that is completed from start to finish by one of our dedicated dentists conveniently under one roof here at our dental clinic in Perth so you won't have to worry about going back and forth to a dentist.

Contact Tandara Dental Centre Gosnells to discuss our Dental Payment Plans, as well as find out how much you can save with your private health fund.
What are

Dental Implants?

Dental implants are a reliable way to replace your missing teeth for life, providing you a permanent solution for missing teeth due to injury, tooth decay, gum disease, or loose dentures replacement. Implants are used to replace teeth that are lost.

They are essentially a screw that is placed into the bone.

We put a cap or crown on top of it, to function like a natural tooth. Dental implants look & feel just like normal teeth, providing you a permanent and hassle-free solution.

Dental implants in Perth have become a fairly common procedure for those who are looking for a long-term solution to replace their missing teeth. Providing our dentist has deemed the dental implants procedure appropriate, the results can be life-changing.
What Type of

Dental Implant is Right For Me?
Single Dental Implant — Ideal if you are missing one tooth
A small titanium screw is placed into your jaw in a relatively quick and painless procedure. An abutment, which will hold your new tooth will be attached on top. Over a short period of time, the dental implant will fuse with your jawbone in a process known as osseointegration. An artificial tooth (dental crown) will be made specifically to match the rest of your teeth and placed onto the abutment. Before you know it, you'll be enjoying all the benefits of a normal tooth, giving you the confidence to smile, bite and chew freely.
Implant-Supported Bridge — Ideal if you are missing two or more teeth
If you're missing several teeth, then a fixed implant-supported bridge will provide you with a long-term solution that looks and feels just like your very own. Unlike traditional dentures, which usually compromise neighbouring teeth, tend to be loose, and cause your gums to recede, a dental implant bridge is more comfortable while providing better stability and function. Enjoy the benefits of being able to eat freely, speak clearly, and smile without the fear of your teeth falling out.
Implant-Supported Denture — Ideal if you are missing several teeth in a row
If you no longer have any of your natural teeth or have had enough of dealing with loose dentures, dental implants offer you a permanent and hassle-free solution. Also known as all-on-4, is a dental procedure that involves placing a complete set of teeth onto 4 to 6 dental implants that look and feel just like natural teeth.
They are more comfortable and secure than traditional dentures, and work just like normal teeth, improving your ability to bite, chew, and talk. Implant-supported dentures can last a lifetime with proper oral care and hygiene.
Our Dental Implant Process:

Phases of Treatment

The dental implant procedure has been split into three stages:
1

First

We take a 3D scan to assess the amount of bone throughout the jaws. Once we have this information, we can precisely plan where and at what angle the implant should be placed. Dr Saurabh surgically places the implant and covers it with gum tissue.

2

Second

We allow a period of 3 to 6 months for the implant to fully integrate with the bone.

3

Finally

The implants are uncovered, an impression is taken and sent to the lab. The lab then makes the crown which is screwed on to the implant. It takes 2 to 3 weeks to make the crown.
Dental Implants Are

One of the Best Tooth Replacement Options Available

At Tandara Dental Centre Gosnells, we understand the need for a complete set of teeth, not only to eat and speak better but to smile with confidence. Dr Saurabh has extensive training and experience in comfortable implant placement.

Our Gosnells patients can have everything finished right here in our clinic.

Some of the priceless benefits of dental implants are:
Preserve your bone: Dental implants keep your jaw bone healthy and strong by preventing bone resorption (bone loss) and preserving nearby tissue that is experienced with missing teeth.
Surgery method tailored to your mouth: Dental implants are tailored to your mouth and do not need surrounding teeth to be filed or cut, unlike other options.
Confidence boosters: Dental implants are made to match your exact size, shape and shade of your natural teeth. The non-invasive method allows you to enjoy the natural aesthetics of normal teeth and ultimately improving on your smile.
Special cleaning gel provided: Simply clean your artificial teeth just like the rest of your natural teeth with a special gel we will provide along with instruction on how to use.
Long lasting: With proper oral care and hygiene, your dental implants can last for more than 20 years.
How much do

Dental Implants cost?

When it comes to dental implants, there is no one size that fits all. Different people have different jawbones and a different number of missing teeth. A single implant can cost anywhere from $4,500 to $6,000 and dental implant quality and brand will affect the overall price.

This is why it's important when comparing prices, to make sure they are comprehensive. Does the price cover the cost of a consultation, implant, abutments, and any other attachments required?

Other factors that can influence the cost of dental implants:
Number of teeth replacements

Location

Oral Health

Bone Density

Number of teeth extractions
How are

Dental implants fitted?

The dental implant procedure involves inserting a screw into the lower or upper jaw where it acts as an anchor and provides a solid foundation in place of the missing tooth's roots. An artificial tooth, or crown, is then attached to the implant to fill in the gap of the missing tooth.
Number of teeth replacements

Location

Oral Health

Bone Density

Number of teeth extractions
Frequently Asked Questions
Implants are covered by major dental health cover in Australia. Basic health insurance extras generally do not cover implants and will typically only cover general dental, including check-ups and small fillings, but not more complex procedures like root canals and dental implants.
Dental implants are a reliable way to replace your missing teeth for life, providing you with a permanent solution for missing teeth due to injury, tooth decay, gum disease, or loose dentures replacement. If you have a reasonably strong jaw bone, do not suffer from gum disease, and you're a non-smoker, you will most likely be eligible for a dental implant. If you currently smoke or have a specific lifestyle that requires you to work remotely, we recommend booking a personalised consultation with Dr Saurabh Rai at Tandara Dental Centre to discuss what's best for you.
Depending on how many implants need to be placed, the procedure will last approximately 1.5 – 3 hours.
Immediately after surgery, it will take around two weeks for the incision in your gums to heal. Next, we allow for three to six months for the implant to heal and integrate with the bone in a process called Osseointegration. Once healed, an abutment will be placed and can take approximately two to six weeks to heal.
Dental implants are a permanent solution for those who are suffering from a missing tooth or several teeth due to injury, tooth decay, and gum disease. However, there are many other treatments available should you choose not to get dental implants, including dentures and dental bridges.
Bridges are a fixed option for replacing a single tooth or several teeth. Natural teeth on either side of the gap are trimmed to a smaller size and crowns are placed on top. The crown attached to these is to mimic the missing teeth. This invasive procedure carries the risk of reducing the lifespan of the natural teeth cut in the process.
Dentures are a cost-effective dental solution that is cheaper than dental implants and provide immediate satisfaction of filling in the gaps of missing teeth. They are completely removable and are made to match existing teeth colour to blend in with your natural smile. However, partial and full dentures can cause gum and bone loss, resulting in jaw bone deterioration. A bone graft may be required to help repair and stabilize bone tissue in the jaw before dental implants can be inserted.
Maintaining good oral health and hygiene will ensure your dental implants last a lifetime. Here are 6 simple steps to prevent infection around your dental implant.
Brush after every meal.
Use fluoride toothpaste to reduce the risk of decay in your natural teeth.
Use a toothbrush with a small head and soft bristles.
A toothbrush cannot reach between the teeth or gum line so make sure to floss your teeth at least once a day.
Try to avoid smoking at all costs. Smoking impairs the healing process and increases the risk of infection and implant failure.
Limit your intake of sweet foods and sugary drinks. We recommend brushing your teeth afterwards if possible.
After the surgery is where you will be most at risk of infection and other complications, so it's important to pay close attention to post-op care instructions that are provided by your dentist.
Making sure to take medication on time will ensure a swift, painless and infection-free recovery without any setbacks.
Avoid hard foods during the healing process. Your dentist may advise a soft-food diet for the first few weeks.
Staying hydrated will speed up recovery with fewer complications.
Sleeping is the fastest way to recover. Get plenty of rest and avoid any strenuous exercise or activities.
Attend to bleeding immediately. If you notice any bleeding, bite down on some gauze and apply a little pressure for 20 minutes. If the bleeding does not stop after 30 minutes, apply a cold pack to the surrounding jaw area. If bleeding still persists for more than 24 hours, contact your dentist straight away.
Apply an ice pack to the surrounding jaw area for 3 minutes on and 5 minutes off for about an hour
Rinse with warm salt water a few times a day to prevent infection, unless instructed otherwise by your dentist.
Avoid smoking. Smoking can slow down the healing process, cause discolouration to your new dental implants, damage the gum, and increase the risk of infection. It can also increase the risk of implant failure.
It seems like a good idea to get dental implants overseas purely because of the price, but you may be getting more than what you bargained for. Getting dental implants in countries that do not follow strict regulations or monitor infection control can increase the risk to your health.
Varying dental standards. Poor quality materials that do not follow Australia's strict regulatory requirements can increase the risk of implant failure.
Poor infection control can lead to teeth and jaw infections and can result in bone loss and implant failure.
Incorrect placement of implants will result in problems with chewing, eating, aesthetics and lifespan of your implant. The only solution is to remove the implant and start the whole process again, providing there is enough bone left.
If you're considering going overseas for dental implants because of the price, get in touch with us to discuss our flexible implant payment plans. Having your dental implants done at Tandara Dental Centre guarantees you are protected by organisations such as the Australian Dental Association, which ensures all our dentists are qualified and registered.
Enjoy The Benefits of a

Natural Smile With Our Dental
Payment Plans

We understand this process can seem quite discouraging, this is why Tandara Dental Centre Gosnells offers affordable comprehensive dental implant solutions. Before we begin any sort of dental treatment, we'll sit down with you during a consultation and address all your concerns and questions to provide a dental solution tailored to your lifestyle.

We accept all private health funds including Medibank Private, HCF, Bupa, and more. We also accept Veterans Affair and Medicare Benefits for children.

You can also choose to pay using Zip money, allowing you to choose how to pay back over time and up to 12 months interest-free. Terms and conditions apply, please get in touch with us to find out more.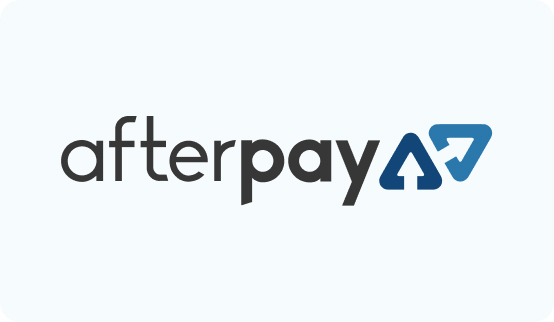 Are you putting up with the inconvenience of a missing tooth?
Discover a permanent solution for a healthy natural smile in this free Ebook. Enter your details to download the Ebook now.
Do you want to discuss this with us?
From providing preventative check-ups to emergency care, our dentists and team offer outstanding care. If you'd like to find out more about sedation and sleep dentistry please contact our practice today!