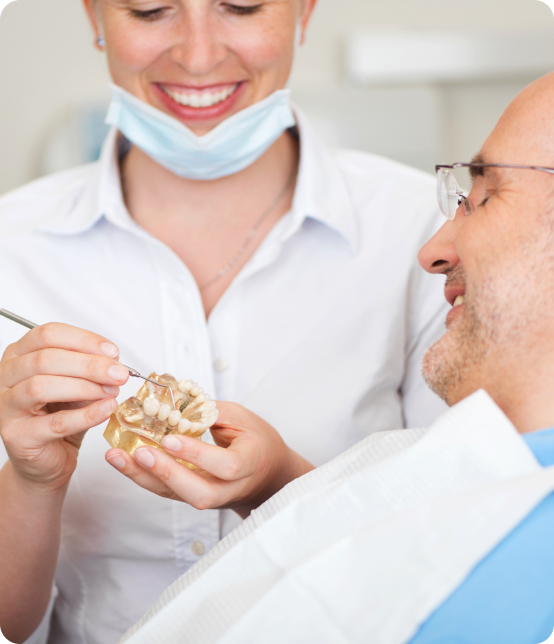 Preserve Your Tooth

With an Inlay or Onlay
Aesthetic, Custom Restorations
What happens if your tooth is too damaged for a filling, but it doesn't quite need a cap? Instead of choosing the more invasive restoration, we recommend a custom inlay or onlay.
What Are Dental Inlays and Onlays?
Inlays and onlays are similar to fillings but are made by our lab. Instead of placing the soft material into your tooth and curing it in place, our lab technician makes it off-site. Depending on the tooth being repaired, inlays and onlays can be made of porcelain or gold.
Two Visits

to Complete

First, we remove the damaged portion of the tooth and take an impression. Then a temporary restoration is placed into your tooth to protect it while the inlay or onlay is made at our lab. About two weeks later, you return, and we place the filling into your tooth with special cement.

Although the inlay/onlay process is a bit more time consuming than a traditional filling, it prevents us from having to remove additional tooth structure for a crown.
Are you putting up with the inconvenience of a missing tooth?
Discover a permanent solution for a healthy natural smile in this free Ebook. Enter your details to download the Ebook now.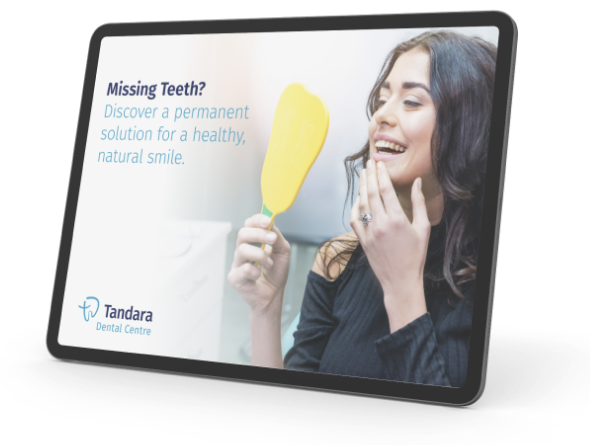 Do you want to discuss this with us?
From providing preventative check-ups to emergency care, our dentists and team offer outstanding care. If you'd like to find out more about sedation and sleep dentistry please contact our practice today!